WE ARE MEN WHO ENGAGE THE WILD
So, are we an outdoor club? A hunting or fishing society? A fraternity of adrenaline junkies? No. We do some of these things in Reclaim — but it's not who we are or why we exist…
Reclaim exists to see all men fully alive. And we use the wild to take men there. We envision a day where men not only know what they are supposed to "do" but more importantly, who their Father is and who He says they are. When a man becomes who God intended him to be love, life, and leadership will begin to overflow from his life into the lives of those around him.
WE ARE MEN WHO ENGAGE THE WILD
So, are we an outdoor club? A hunting or fishing society? A fraternity of adrenaline junkies? No. We do some of these things in Reclaim — but it's not who we are or why we exist…
Reclaim exists to see all men fully alive. And we use the wild to take men there. We envision a day where men not only know what they are supposed to "do" but more importantly, who their Father is and who He says they are. When a man becomes who God intended him to be love, life, and leadership will begin to overflow from his life into the lives of those around him.
INTO THE WILD! THAT'S WHERE WE'RE GOING…
Pulling a beautiful trout out of an icy stream and looking deep into his eye…
Flying past trees as you tear up a dusty trail on a tricked-out dirt bike…
Tracking a buck across the frosted forest floor on a crisp November morning…
Backpacking into the wilderness and sleeping under a plethora of stars…
Gathering around a campfire and venturing into the depths of the masculine heart…
WE GUIDE MEN INTO THE WILD TO ENCOUNTER THE TRUTH ABOUT GOD AND THEMSELVES
We find ourselves at a time in history where theological terms and doctrines have actually served to divide rather than unify and create head knowledge rather than heart change. We believe that you can learn much about what a person believes by watching how a person lives and therefore our desire is to present you with our deepest convictions in the following categories. These convictions are the basis for why we live the way we do!
We believe the Bible, made up of the Old and New Testaments, was inspired by God, and in the original writings, is without error. We believe the Bible was written by God through several chosen people, and therefore, speaks with the authority of God while reflecting the backgrounds, styles, and vocabularies of its human authors. The Bible is the unique and final authority on all matters of Christian faith and practice, and therefore, every individual follower of Christ bears the responsibility of knowing and studying God's Word on their own as well as with a community of believers.
We believe in one God, creator of all things, infinitely perfect and eternally existing in three persons: Father, Son, and Holy Spirit. This concept is known as the Trinity.
We believe that the Father, who is the first individual person of the Trinity, is the creator, law-giver and protector. He has a plan for individuals and humanity at large, known as His Will. He is also called Father because of the Father-Son relationship revealed in Jesus.
We believe that the Son, Jesus Christ, gave up His privileges as God to become human and live on earth over 2,000 years ago. He lived a perfect, sinless life giving us our example for living. Because he was without sin, he did not deserve to die. But, as an act of love and grace, he offered up His life in exchange for ours. He took on the payment of our sin. After three days, he rose from the dead, returned to heaven and now serves as the only mediator between a perfect God and imperfect people.
We believe that the role of the Holy Spirit, as the third person of the Trinity, is first to bring conviction to a person's heart of their need for God's gift of salvation in Jesus Christ. Second, the Holy Spirit guides, instructs and gives supernatural gifts to followers of Jesus for godly living, acts of service and spiritual unity with other believers.
We believe that all people are sinners by nature and by choice and are, therefore, under condemnation. We believe that those who repent of their sins and trust in Jesus Christ as Savior are regenerated by the Holy Spirit immediately and pass from spiritual death into spiritual life.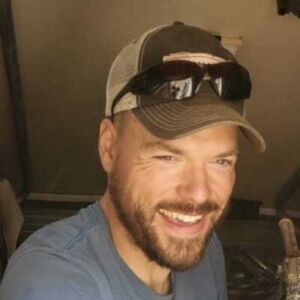 Todd is the founder and director of Reclaim, an organization devoted to seeing all men fully alive and free in Jesus. He grew up on a farm in rural Ohio where his dad introduced him to all things outdoors and taught him to fix most anything. Todd's dream of living on a ranch in the West and fighting for the hearts of men in wild places began early in his teenage years and continues to grow every day. He became a follower of Jesus at 11 years old. Todd married his best friend Victoria in 2006, and they have 4 sons together: Caleb, Joshua, Nathan and Samuel.
Todd and Victoria are currently the caretakers of the Reclaimed Hearts Ranch in Conifer, Colorado. They met in college…playing Texas Hold'em…at a church…(gasp!) and have been taking wild risks together with God ever since.
Todd loves the smell of freshly tilled soil in the spring, watching the sunrise from above the timberline, hearing a wild turkey gobble on a warm spring morning, and feeling the worn cork handle of his flyrod in his hand as he explores a mountain stream. He loves discovering wild places, pursuing wild game and anything that hints of adventure.
When Todd isn't with his family or on mission you will most likely find him either tinkering in his shop or deep in the wilderness…hunting, fishing or in a high alpine meadow making fresh tracks in the snow.
Jon currently works as Reclaim's National Director of Ministry and been on the Board of Directors since 2014.
Jon has gained extensive business experience in sales, marketing, development and in full-time vocational ministry. He received his bachelors of science from Taylor University in Upland, Indiana and began shortly thereafter in sales in the steel industry.
Developing relationships, solving problems, and the need for challenge and adventure are Jon's strong points. From 2004-2009, Jon pastored a 300+ student ministry and 30+ adult volunteer staff. In 2009, Jon became a small business owner in the apparel industry where he turned a struggling company into a profitable and salable organization which he sold in 2012. In 2011, Jon became Crown's Financial Ministries National Direct for Career Development until 2017. His success in career consulting with experience both in the secular business world and ministry led to the formation of his consulting and coaching company called Redentity in 2017 which he still leads today.
Jon's personal mission is to "influence the influencers" by helping them discover wholehearted freedom and life that's found in the Gospel. His passion is teaching, training, consulting, coaching and development of men, fathers, sons, families, and teams.
Jon is married to Laura (2004) and has four children, Jonathon, Clay, and Eilee, and Davis. They live in Wadsworth, Ohio on their mini-farm where he and his family enjoy building, gardening, and hunting among many others.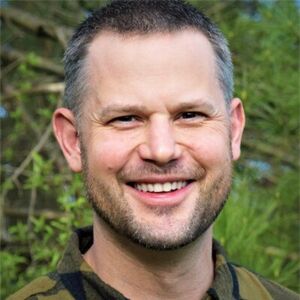 For more than a decade, Dan Zelinski has served with BBS & Associates helping ministries around the world advance their God-given vision by creating and implementing donor development strategy.
He works with a wide array of international, evangelical, nonprofit organizations — from political/cultural groups fighting for life, to mission organizations sharing the gospel in closed countries, to ministries who disciple young leaders on college campuses.
Dan is passionate not only about helping put legs on a ministry's vision, but also helping that ministry engage their partners in the spiritual aspect of giving. He believes whole-heartedly that healthy donor development is first and foremost about inviting people to participate in what God is doing by creating opportunities for them to minister through the resources he has provided them.
Dan first encountered Jesus at the age of 18 through the ministry of Young Life. As he came to faith in Jesus, he also gained a deep appreciation for a relational, incarnational approach to sharing the Gospel. Later, while at Miami University he met his wife Julie. Julie and Dan served together as volunteer leaders with Young Life for more than ten years – during which time, they had the opportunity to launch and establish new programs at several high schools, share Christ with hundreds of students, and disciple many leaders.
Dan is an accomplished competitive archer who has earned several state championship titles and records. He is an avid outdoorsman who loves to bowhunt, fish, and backpack. He is passionate about leveraging his interests in the outdoors to build relationships with men — inviting them to experience "life to the full" as he follows after Jesus.
Dan and Julie are raising three beautiful daughters. They live on a four-acre homestead in Northeast Ohio where they enjoy gardening, raising chickens, and living a life in-step with God's awesome creation.